benefits & application
When you become a member of the California Society of Printmakers you'll enjoy many benefits associated with the oldest printmaking society in the nation. You may join as a Friend, Institutional or Business member by paying annual dues for the desired level of membership. Artist and Student Members must initially be juried into the California Society of Printmakers via Portfolio Review which is a juried process held twice each year.
Artist Membership Benefits
Annual Members' Exhibition. The CSP presents an annual non-juried exhibition for its Artist Members. This exhibition is usually held in the San Francisco Bay Area.
Juried Exhibitions. The CSP sponsors juried exhibitions for its Artist Members at a variety of levels and venues. While many are held in the Bay Area, others have been held throughout the country and internationally.
Artists' Residencies. This high profile Artist member benefit involves select Master Printmakers from a variety of studios around the Bay Area. Each residency host receives a stipend to facilitate a print based project focused in the area of specialty of that Master Printmaker. Residency applications take place in early spring of each year.
The Annual Meeting. The CSP Annual meeting hosts an invited special guest or conducts an artists panel which discusses topics of interest to printmakers. A membership exhibition is often held in conjunction with the meeting as are a print exchange and other print activities. The annual meeting provides an opportunity for members to meet other print artists and supporters of the print arts, learn of upcoming CSP opportunities and programs, and share food and beverages in a lively, informal setting.
Members' Listserv. The members' listserv is an email forum which provides members with information on events, exhibitions, opportunities and other information of print interest. Members are encouraged to post their own exhibitions, events and other print related information on the listserv.
Special Events. Special Events include visits to professional institutions and artists' studios, panels, talks, workshops, demos and networking events. These events provide opportunities for members to learn about contemporary issues in printmaking; about specific printmaking techniques and print venues; and are excellent opportunities to network and exchange professional expertise.
The California Printmaker: The Journal of the California Society of Printmakers is a global journal of contemporary printmaking published annually.
Relevant Ink, CSP's bi-monthly newsletter.
Membership directory. Digital directory of current members published annually.
Website listing. Members are listed on the CSP website which links to each artist's website.
Kala Art Institute Discount. Take 10% off all Kala Classes and Workshops.
Membership Categories
Artist Membership. Annual Dues $50
All benefits listed above. Artist members are initially juried in. The online portfolio review has two deadlines each year: June 1 and December 1.
Student Membership. Annual Dues $20
All benefits listed above. Student members are initially juried in. The online portfolio review has two deadlines each year: June 1 and December 1. Student memberships extend two years past graduation, at which time the member moves into the Artist Member category.
Friend Membership. Annual Dues $60
Receives all publications, invitations to exhibitions, and is eligible to participate in all special events.
Institutional Membership. Annual Dues $75
Listed on the CSP Website, receives all publications, invitations to exhibitions, and is eligible to participate in all special events.
Business Membership. Annual Dues starting at $150
Listed in the Resources section of the CSP website, with a descriptive paragraph, photo and link to their business; listed on the program for the Annual Meeting, and will be given space for brochures about their business; opportunities to market their supplies and/or services to CSP members twice a year.
Application Process for Artist and Student Membership
Membership in the CSP is open to artists from anywhere in the world who create hand-pulled prints. This includes artists who use traditional printmaking techniques such as intaglio, lithography, relief processes, and screen printing. It also includes artists who make hybrid prints, artist's books, and use monotype processes, as long as some hand printmaking is involved. Artists who use solely photographic or digital methods are not eligible for artist membership.
Artist and Student Members are juried into the organization by current and past members of the CSP Board of Directors. Portfolio Reviews for membership are held twice a year with application deadlines on June 1 and December 1.
An application for Artist or Student membership requires the following.
10 images of recent work (within last 3 years)
Artist Bio (1 page maximum)
Artist Statement (1 page maximum)
$35 application fee (non-refundable)
Portfolio Requirements:
We recommend that you submit a cohesive body of similar work that demonstrates your personal vision, rather than a sampling of unrelated works.
Book artists should submit three books produced in the past three years. It is recommended that each book project has a minimum of three images submitted for review. Books must include at least one original print that meets the hand-pulled print criteria stated above.
Review Critera:
In reviewing your work, we will look at the following factors:
Whether work demonstrates a professional level of proficiency in the medium submitted
Whether work as a whole shows a consistent, well developed artistic vision
Applicants will be notified within 30 days of the portfolio review deadline. The $35 application fee is non-refundable. There is no limit to the number of times an artist may apply for membership. To begin the application process, please click on the submit button below.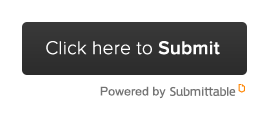 Former Artist members who have allowed their membership to lapse and wish to be reinstated must follow the portfolio review guidelines above.